Huntington Beach Personal Injury Lawyers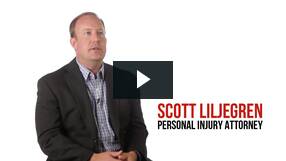 Have you been injured in Huntington Beach by a person, their property or a company? If so, you may need the help of a personal injury lawyer who has experience and a proven track record of obtaining excellent results for injury victims in California. The Liljegren Law Group is that law firm, focusing exclusively on personal injury cases in order to provide our clients with the very best legal service we can provide. We handle all cases on a contingency fee basis, which means you only pay if we win your case. This allows anyone, regardless of financial status, to hire an attorney to handle their case without having to provide any up front costs. Call now for your free consultation.
Types of Cases We Handle
Accidents happen everyday in Huntington Beach, Orange County and all over California. Crowded streets and highways play a large part in the amount of motor vehicle accidents that occur. While the majority of the cases we handle involve automobile accidents, we handle all types of injury matters, including:
Dealing with the Insurance Companies After an Accident
When you or a family member has been harmed through no fault of your own, you need a law firm that is experienced in taking on the insurance companies who will be attempting to minimize your claim and offer you a settlement for far less than the true value of your case. The Liljegren Law Group is dedicated to doing whatever it takes to get the very best results for the clients we represent. Let our experienced attorneys handle dealing with the insurance company to protect you and the value of your case.
Our Commitment to the Clients We Represent
Our attorneys fight to ensure that each and every one of our clients gets the best results, the highest level of personal attention, and the legal representation they deserve. We understand there are many law firms that you can contact to handle your case, but we are confident that if you choose us to handle your case, you will be making the right decision. With many personal injury law firms, you are just "a number" and that is never the case with our firm. At the Liljegren Law Group, we will treat you as if you are a member of our family. Call us now for your free consultation.